Our staffs will keep an eye on every step of production until delivery is made. It's our job to ensure fast production lead time, proper packing, and efficient delivery per your requirements.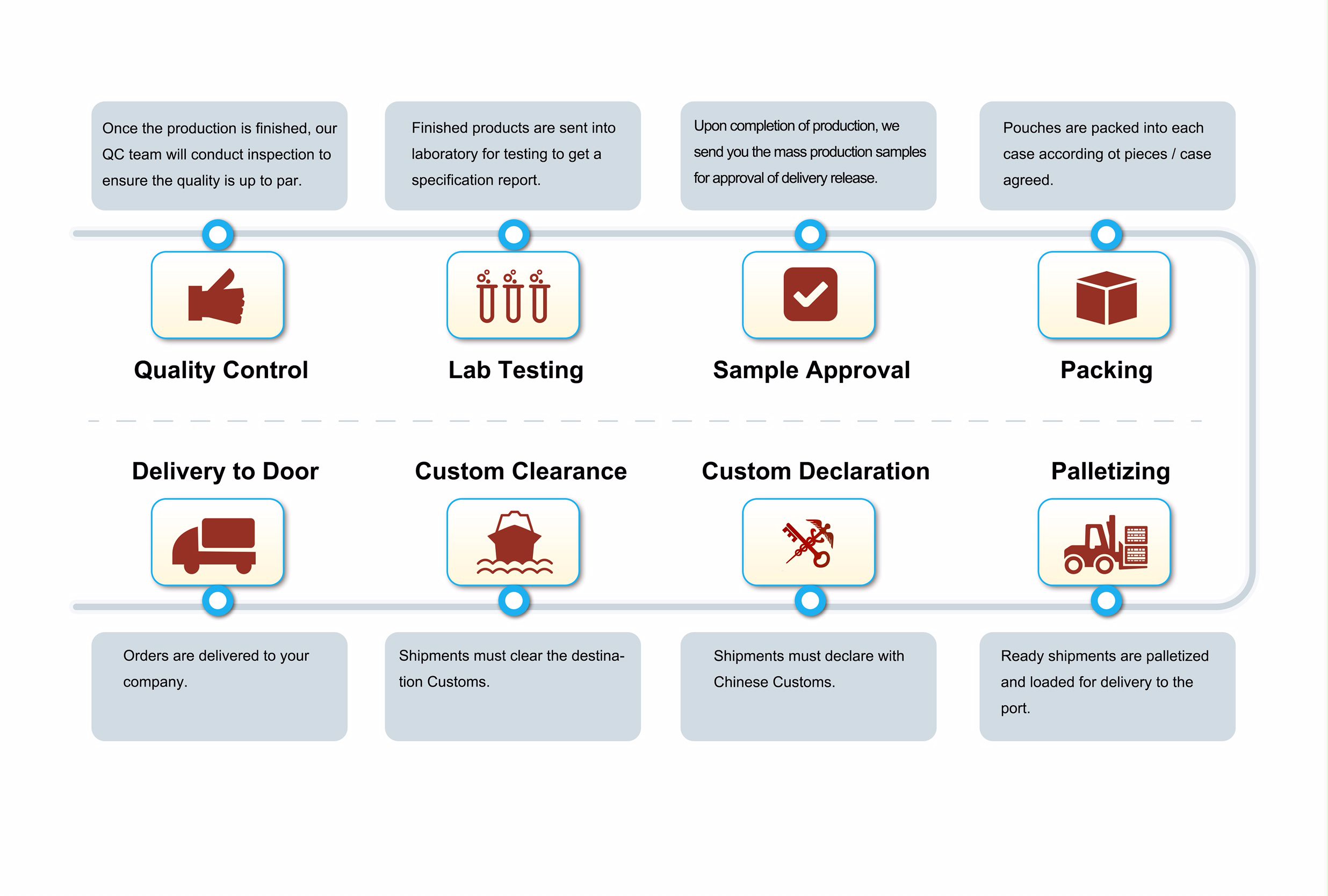 Production Lead Time: The approximate production lead-time for pouches is 2-4 weeks and roll stock film is 2-3 weeks from the date we receive a signed proof and confirmed purchase order.
Transmit Time: Generally 3-5 weeks deciding on your location. Generally, around 5-9 weeks lead time is needed including custom clearing.
General Packaging Methods

Cartons: sea-worthy, suitable for long distance ocean freight transportation and change of climate, well protected against moisture and shocks.
Bundle straps: colorful plastic straps / rubber bands for your choice.
Tape: cartons taped with clear tapes neatly and professionally. No yellow tapes can be used.
Label: style and position following our template or as per customer's specific requirement.
Our Template: white label showing a diagram of the type of bag such as stand up pouch or side gusseted pouch. Labels are put on the upper right-hand corner on the side of each carton.
Palletizing: optional
General Packaging Methods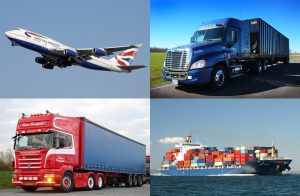 Typical shipping method is by ocean and trucking. If you wish to receive your order sooner, air shipment for expedite service is available upon request.