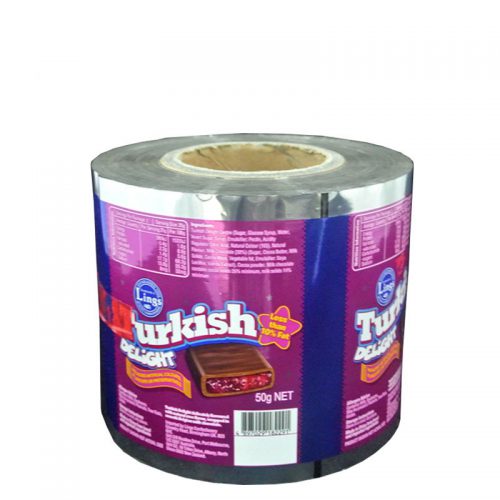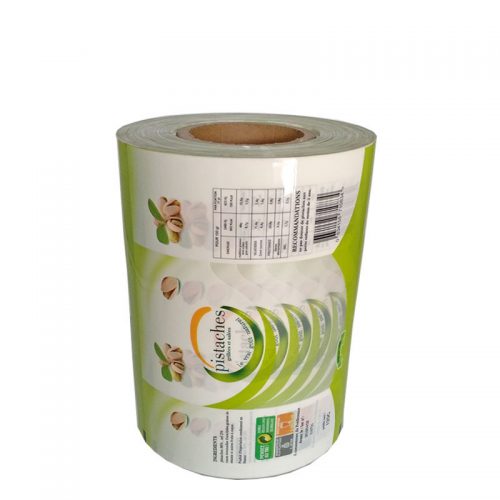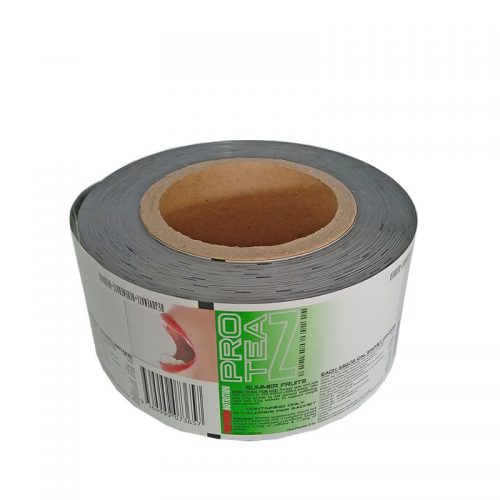 FEATURES Compatible with most form-fill-seal machines, the roll film provides an economical and easy packaging option. When running film rolls on machine, attention need to be paid to COF (Coefficient of fiction), roll tension, sealing temperature, sealing time, ppm (pouch per minute) etc… Advantages of Roll Stock Packaging: Lower marginal cost per bag in the long run than pre-formed pouches. Disadvantages of Roll Stock Packaging: higher fixed cost on the form-fill-seal machine compared against the fill and seal machine. Limited choices of packaging styles. SERVING MARKETS Coffee, Powdered Mixes, Snack Foods, Candies, Nuts and various other applications.
Customizable Options
Materials
Per customer's packaging needs. Using materials such as clear poly, metalized films, foil laminations and kraft paper. All pouches are made of food grade solvent free packaging materials.
Sizes
Per customer's packaging needs
Types
- Laminated films
- Single layer film
- Shrink Wrapping films: For labeling bottled beverages and other unique product containers
Additional Features
8 unwinding positions
Printing
- Glossy printing
- Matte finish printing
- Glossy printing with spot matte finishes

Gravure printing allowing for 1-10 colors as per customer's design and requirements. Using food-grade inks which comply with Japan, EU and US requirements.
As a quality flexible packaging manufacturer located in Shanghai, China, we specialize in offering a wide variety of flexible packaging solutions with diversified custom capabilities and featured stock inventory available to meet the needs of worldwide customers from various industries such as health foods, general foods (snacks, coffee, tea, cookies, candies, nuts, etc.), pet foods, electronics, chemical (laundry detergent, cosmetics, etc.) and agriculture (fruits, vegetables, etc.). We supply a full line of pouch styles including the stand up pouch, flat pouch, side gusseted pouch, flat bottom pouch (box pouch) and roll stocks with featured products of paper kraft pouch, spout pouch, poly foil pouch, etc. available for your choice. Our sophisticated printing capabilities backed up with FDA approved food-grade materials will allow your graphics to appear exceptionally vibrant and your food packaging bags trust-worthily safe. Contact us today. Our team will work one-on-one with you to ensure your pre-formed pouches are fully customized for your packaging needs.