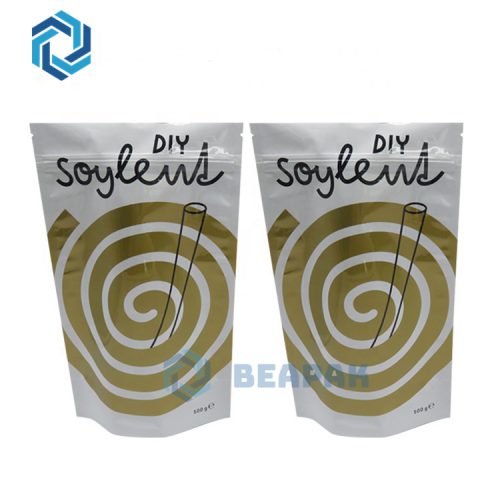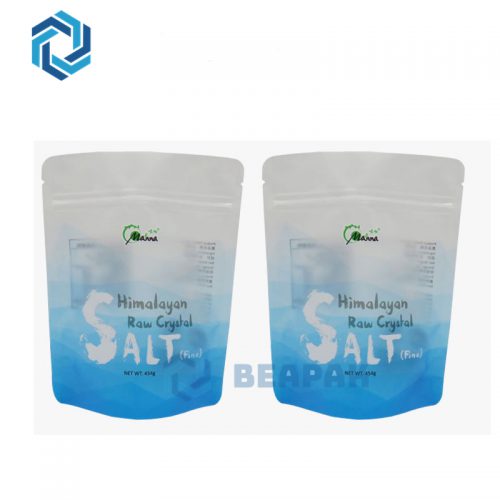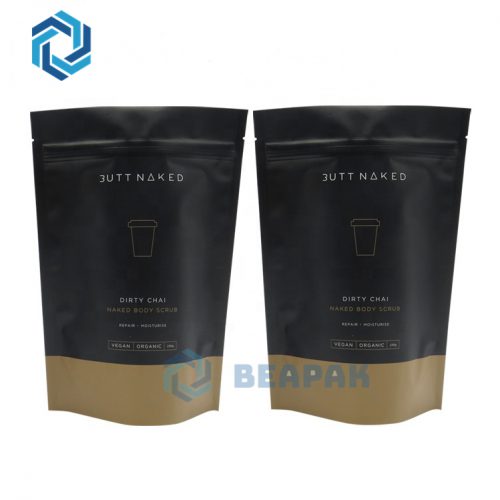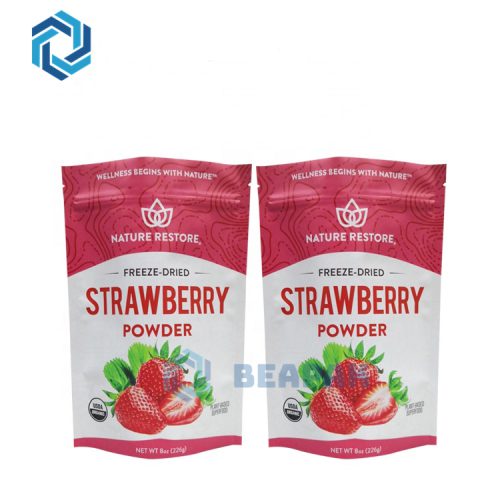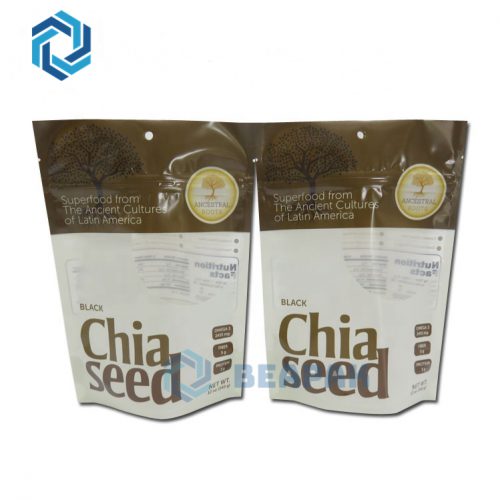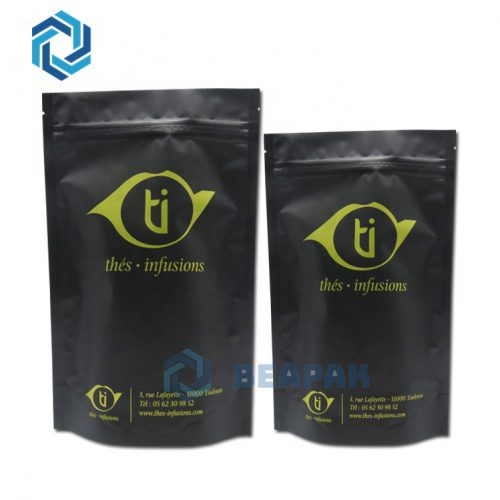 FEATURES Stand up pouches have the ability to stand up when filled and folds flat while empty, saving you freight cost and storage space. These stand up bags give retailers new opportunities to display products and maximize shelf space. Stand up pouches provide market-friendly features like zipper re-closure, tear notches, the versatility of hang hole features, an attractive billboard for label and graphics. The advantages of these stand up bags make them the hottest trend in packaging! Their great shelf presence and available options make them an admired choice for a wide range of products. SERVING MARKETS Solid foods (coffee, tea, grains, crackers, cookies, nuts, chips, dried fruit, candies, confectioneries, etc), liquids (juice, sauce, creams, etc), powders, chemicals, Bath Salts, Spices, Fertilizers, Frozen foods, Pet Treats and various other applications.
Customizable Options
Materials
Per customer's packaging needs. Using materials such as clear poly, metalized films, foil laminations and kraft paper. All pouches are made of food grade solvent free packaging materials.
Sizes
Per customer's packaging needs
Bottom Gusset Seals
- K-Seals: Angled bottom corner seals
- Doyen Seals: Rounded bottom seals
Re-sealable Features
- Press-to-close zippers: Economical and commonly used
- Sliders: Convenient and easy to open
Additional Features
- Spouts or fitments
- Degassing Valves
- Tear notches
- Rounded Corners
- Hang holes or handles
- Laser scoring or laser perforation
- Knocked out windows providing a sneak peek of what's inside: clear window, frosted window, or matte finish with glossy clear window
- Die-cut shapes
Printing
- Glossy printing
- Matte finish printing
- Glossy printing with spot matte finishes

Gravure printing allowing for 1-10 colors as per customer's design and requirements. Using food-grade inks which comply with Japan, EU and US requirements.
As a quality flexible packaging manufacturer located in Shanghai, China, we specialize in offering a wide variety of flexible packaging solutions with diversified custom capabilities and featured stock inventory available to meet the needs of worldwide customers from various industries such as health foods, general foods (snacks, coffee, tea, cookies, candies, nuts, etc.), pet foods, electronics, chemical (laundry detergent, cosmetics, etc.) and agriculture (fruits, vegetables, etc.). We supply a full line of pouch styles including the stand up pouch, flat pouch, side gusseted pouch, flat bottom pouch (box pouch) and roll stocks with featured products of paper kraft pouch, spout pouch, poly foil pouch, etc. available for your choice. Our sophisticated printing capabilities backed up with FDA approved food-grade materials will allow your graphics to appear exceptionally vibrant and your food packaging bags trust-worthily safe. Contact us today. Our team will work one-on-one with you to ensure your pre-formed pouches are fully customized for your packaging needs.