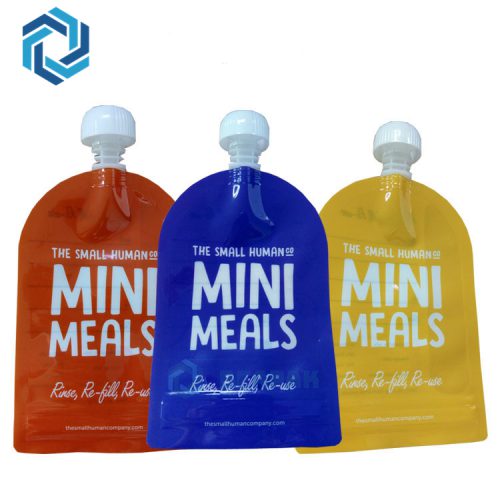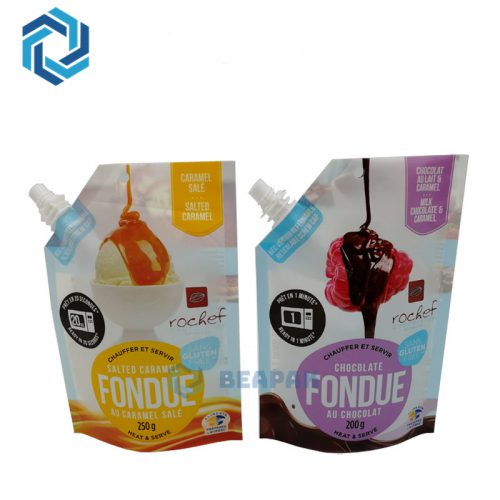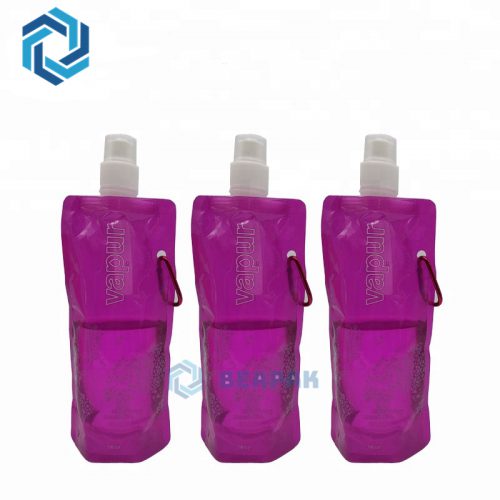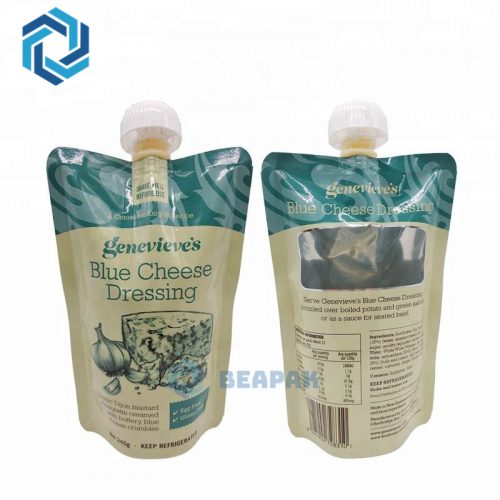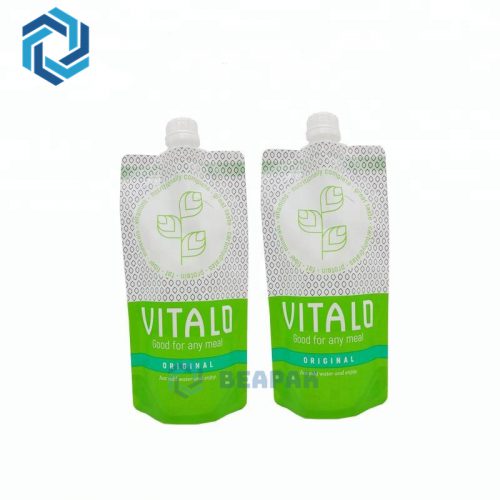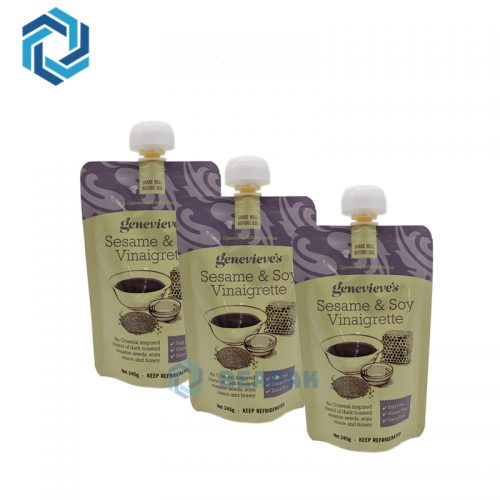 FEATURES
We have the capability of producing spout pouches of custom shapes and specificitions.
Advantages of the custom shaped spout pouch
Standing out from the crowd with the unique shape: to differentiate the product from the competition by having a different look and feel than the general packaging
Artwork Enhancement: to enhance artwork with matched shape of packaging
Disadvantages of the custom shaped spout pouch
Tooling charges are required for the die cut shape
Extra materials wasted to form the irregular shape, resulting in higher unit cost for the pouch
CUSTOMIZABLE FEATURES
Shapes are customized to form your unique shape of packaging.
Gravure printing allowing for up to 9 colors as per customer's design and requirements.
Applicable to: 3 Side Seal Flat Pouch / Stand Up Pouch
Spout Pouches Have Started To Assume Control Over Retailers' Racks
For all intents and purposes each kind of nourishment item can be found in a stand up pouch – sugar, espresso, pet sustenance and even fish have moved from customary packaging strategies to the more present day, and increasingly complex, spout pouch. What's more, presently refreshment producers are getting in on the activity. Sport drink, squeeze, and wine producers have all been exploring different avenues regarding elective packaging strategies. What used to be restricted to plastic or glass jugs and aluminum jars would now be able to be packaged in a one of a kind stand up pouch made particularly for fluids. Be that as it may, before settling on any official choices about spout pouch, you ought to ask yourself the accompanying inquiries:
What fixings are in your item?
Most spouted pouches are made of sustenance grade, FDA-approved materials; however in the event that your item is profoundly acidic or slick, you may require a thicker substrate or more grounded construction.
Since the pouches are produced using high-grade covered film
You would custom be able to print your package anyway you like. Here one of the covered movies is the printed bit of your stand up pouches. It is "trapped" between different layers to ensure the print and ensure it can't be scratched or defaced in any capacity. Dynamic hues, exceptional designs and fascinating text styles are for the most part appealing approaches to catch consumers' consideration. In the event that you do pick a specially printed pouch, make sure to figure additional time your request, as custom employments take somewhat longer to process than stock pouches.
As a quality flexible packaging manufacturer located in Shanghai, China, we specialize in offering a wide variety of flexible packaging solutions with diversified custom capabilities and featured stock inventory available to meet the needs of worldwide customers from various industries such as health foods, general foods (snacks, coffee, tea, cookies, candies, nuts, etc.), pet foods, electronics, chemical (laundry detergent, cosmetics, etc.) and agriculture (fruits, vegetables, etc.). We supply a full line of pouch styles including the stand up pouch, flat pouch, side gusseted pouch, flat bottom pouch (box pouch) and roll stocks with featured products of paper kraft pouch, spout pouch, poly foil pouch, etc. available for your choice. Our sophisticated printing capabilities backed up with FDA approved food-grade materials will allow your graphics to appear exceptionally vibrant and your food packaging bags trust-worthily safe. Contact us today. Our team will work one-on-one with you to ensure your pre-formed pouches are fully customized for your packaging needs.