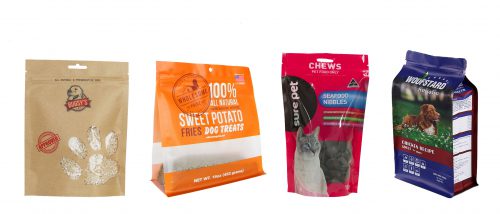 PRINTED POUCHES CUSTOMIZED TO YOUR NEEDS There are no limits when it comes to custom flexible pouches packaging. Customize your custom printed flexible pouches to reflect your individual style, feel and brand image desired by your company.
In our experience, custom printed packaging takes more time and planning than customer's anticipation. Therefore, we emphasize the importance of details and pre-planning so the process is smooth. Whether it's the first time or a new project, custom printing involves a larger commitment of time and money. Our goal is to deliver a high quality custom printed package, built to your specification on time, every time!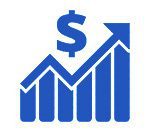 Pre-Sale Analysis
Our sales team will work one-on-one with you to discuss details about your flexible packaging needs. Whether you are a notice or a pro, our experienced staff will walk you through the process. If you have specifications or samples available on hand, we can quote as per the specifications or samples provided. If you are a notice to the flexible packaging, don't worry, our experienced staffs will listen carefully to your needs and provide solutions based upon your product's unique formulation, projected life cycle, distribution methods, and filling equipment.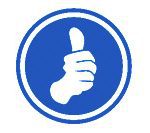 Graphic Approval
We are dedicated to assisting you and guiding you through the printing process and our in-house graphic team will help to ensure the best quality of your design. If you have any questions or need any help in the design process, we are able to provide suggestions and offer design support. Die lines and templates can be provided to your graphic designer for layout reference. And a proof will be supplied to you to confirm size, style, text copy, and color(s) prior to mass production.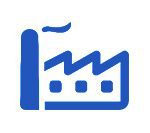 Mass Production
The flexible packaging production procedures include printing, laminating, drying, slitting and converting.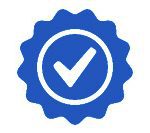 Quality Control
Quality is our first task. Quality control is not only important to us, but it is the main focus of everything we do. We have a qualified and certified staff of production, R&D professionals and QC inspectors who make quality their number one concern on a daily basis. Our manufacturing is closely monitored through our team with attention to every detail. We produce our pouches to the highest quality standards available and we stand behind our work. Products leaving our facility are guaranteed to be of superior quality and are inspected throughout the project.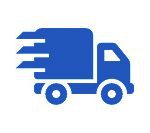 Delivery
Our staffs will keep an eye on every step of production until delivery is made. It's our job to ensure fast production lead time, proper packing, and efficient delivery per your requirements.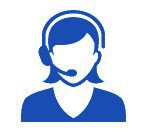 After-Sale Service
We stand behind high quality products so we have the confidence to offer limited time guarantee on our products.